Look No Further for Trenchless Sewer Pipe Lining For Seattle, WA
When you have a damaged sewer pipe, our team at Steady Flow Sewer & Drain offers trenchless technology to restore it. A trenchless sewer pipe lining minimizes disruption to your property and routine. Best of all, it works on nearly all types of residential and commercial pipes.
We have years of experience rehabilitating sewer pipes with trenchless technology, making us a top trenchless contractor in the local area. We're even recognized as a Certified NuFlow Contractor. Additionally, our successful projects provide clients with decades of effective sewer services.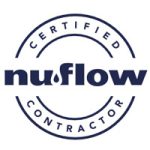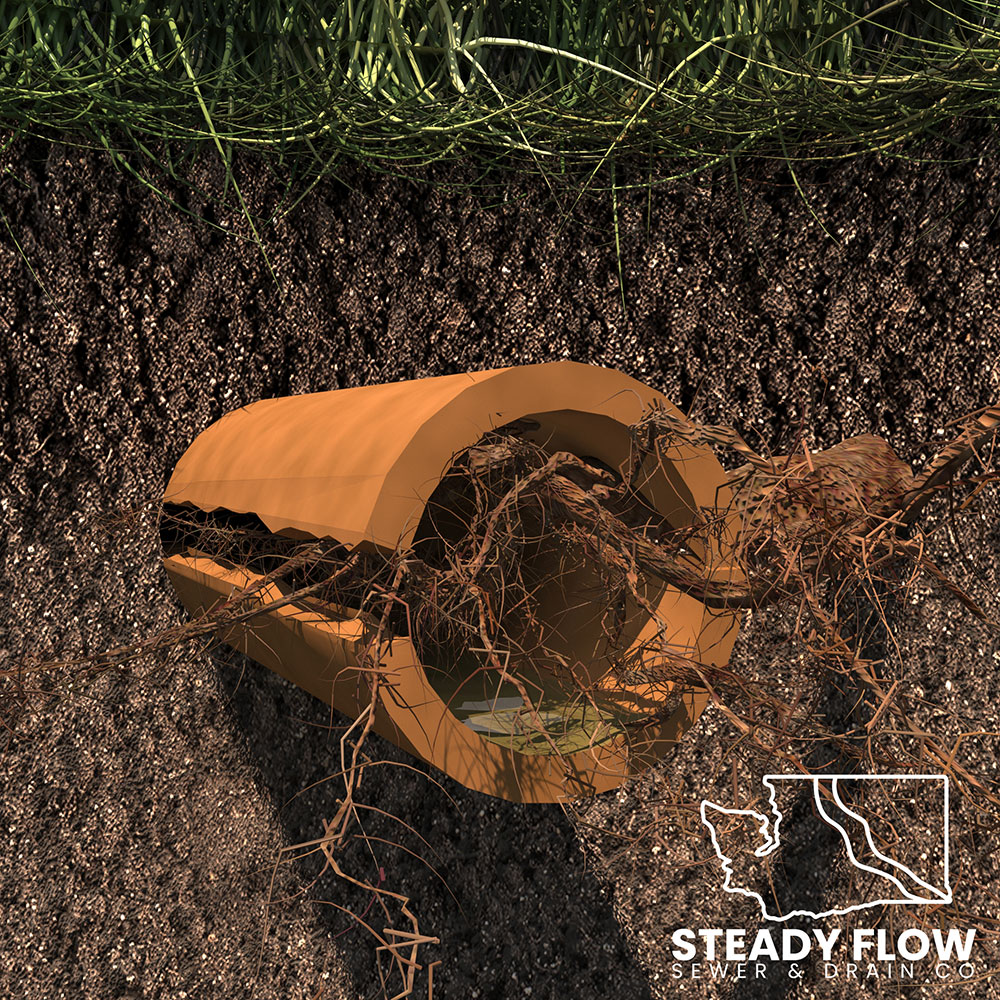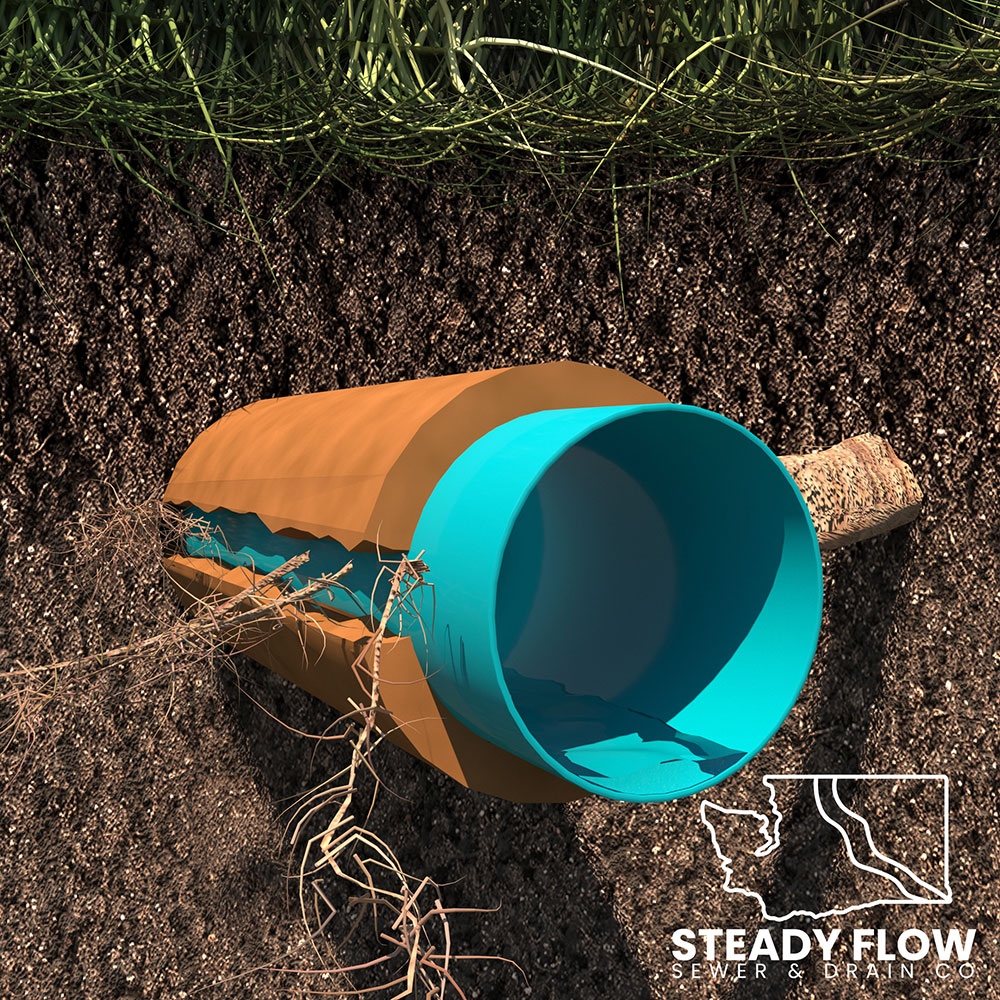 What Is Trenchless or Sewer Pipe Lining?
Trenchless pipe lining, often referred to as sewer pipe lining, involves inserting a resin-coated liner into the pipe. The sewer liner bonds with the damaged pipe which restores its strength. A trenchless sewer repair tends to only require a single access and we keep excavation to a minimum.
Our trenchless services avoids the use of heavy equipment. A crew of just three to four tends to complete the work in one day, and we quickly restore drain service to the sewer line. With no need for a trench, you won't have to hire a landscaper or arrange for any concrete or asphalt repairs.
Trenchless sewer pipe liners offer a 50-year minimum lifespan, which equals that of new pipes. Check out our brief video below to see how a new sewer pipe liner is installed.
NuDrain Sewer Pipe Lining
NuDrain, NuFlow's leading structural lining technology, enhances the structural strength of the host pipe and acts as a stand-alone "pipe within a pipe."
Typically used in drain systems including sewer, stormwater and roof drains, NuDrain can be installed in pipelines with diameters less than 2 inches to over 12 inches in diameter.
Can be installed in junctions, bends, horizontal and/or vertical pipes in one complete application.
Uses existing access points, like cleanouts or toilets. No tearing out walls or digging up landscaping.
Can be installed in pipe with multiple bends, elbows, branches, and changes in pipe diameter.
Improves water flow.
NuFlow Certified Contractors can start and stop at any point within the pipe to give greater flexibility with sectional lining
Meets or exceeds ASTM, D790, D638 and D543 Standards.
Typically, half the cost & time of a traditional sewer pipe replacement.
As a NuFlow Certified Contractor, we have been rigorously trained and certified by NuFlow Technologies to ensure our techniques, processes, and equipment are second to none. This includes a thorough initial contractor training, an online continuing education series, a multitude of unique industry-specific educational intensives, as well as the ongoing support and quality assurance practices of the NuFlow team. Periodic re-certification is a requirement for all NuFlow Certified Contractors.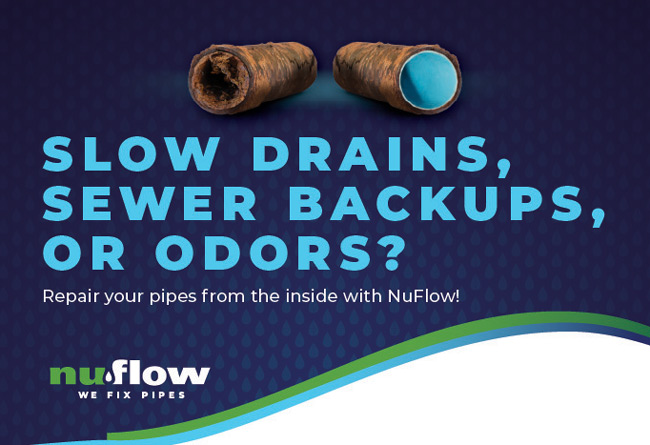 Signs You Need Sewer Pipe Lining or Trenchless Pipe Repair or Replacement
When sewer lines wear out or fail, they provide some signs. Look out for these indications that your home or business needs a trenchless pipe repair or replacement:
Pooled water in drains or yard
Sewage odors in home, building or yard
In Seattle and the surrounding areas, tree roots cause extensive sewer line damage. Nearby construction or heavy traffic may exert more pressure than the sewer line can withstand. Some other causes that require trenchless pipe replacement or repair include flushing caustic or acidic chemicals, grease blockages, mineral scale, shifted soil, and soil compaction.
I will forever be a fan of these guys and they will always be my 1st (and only) call for all things plumbing. They are quick problem solvers and are efficient on very large jobs and take time for maintenance. I appreciated the attention to the functional and human details. For example, making sure that our time without water service was most convenient based on our needs. They are also willing to explain the issues, show the work, and educate us on how to best keep things moving seamlessly. I am confident that things are done well and if I need help, they are a phone call away. Their professionalism and candor is unmatched, I'm glad businesses and interactions like this still exist. Bravo!
Destiny L.
My kitchen sink was backing up. Called a couple different providers in the area. They weren't able to come out same day. I got a hold of Kyle with Steady Flow Sewer Drain Co. he was able to come out same day and clear my drain. I would highly recommend, exceptional service. Thanks again, Kyle!
Danyellie B.
Dan and Kyle from Steady Flow were quick to respond, communicative, timely, professional, and very kind. I reached out to them after receiving an unreasonable quote from a large plumbing company and I'm so glad I did. Not only did they fix the issue for a fair price but they also took the time to explain the entire process. I can't say enough wonderful things about Dan and Kyle, would *definitely recommend* and will continue to rely on them for future services. Thank you so much!
S. Han
Kyle, the owner, answered our call late in the evening on a Friday and was out the next morning. He diagnosed our issue and fixed the initial problem quickly and let us know the options for repairing our main sewer drain. He was responsive and helped us navigate the City of Tacoma's sewer repair loan program and was more than willing to work with us as we waited for the loan to disburse.
Scott B.
Hire a Local Sewer Pipe Lining Expert Today
We serve as the trusted trenchless contractor for residential and commercial pipe lining because of our:
In-depth knowledge and extensive experience
Integrity and professionalism
Our trenchless sewer pipe lining company prioritizes your satisfaction with our work. We strive to be your trusted provider for all drain and sewer line services, and we look forward to serving you. For more information about trenchless pipe lining or to schedule an appointment, call us at Steady Flow Sewer & Drain. Please use the number below or click the Schedule Service button. We'd love to earn your business.