About the Leading Sewer and Drain Company in Seattle, WA, and Nearby Areas
We always had the dream of owning our own business, and with a combined 20 years of experience in the industry, we decided to make that dream come true. Working for some of the largest sewer and drain providers in the Seattle area has given us the knowledge to build something that we believe in.
Being an owner operated business, we truly believe customers come first. With that concept in mind, our business model has been set around offering all the technologies our industry has to offer. By being able to provide in-house options we can avoid subcontractor markups and in turn aren't passing the buck to our customers.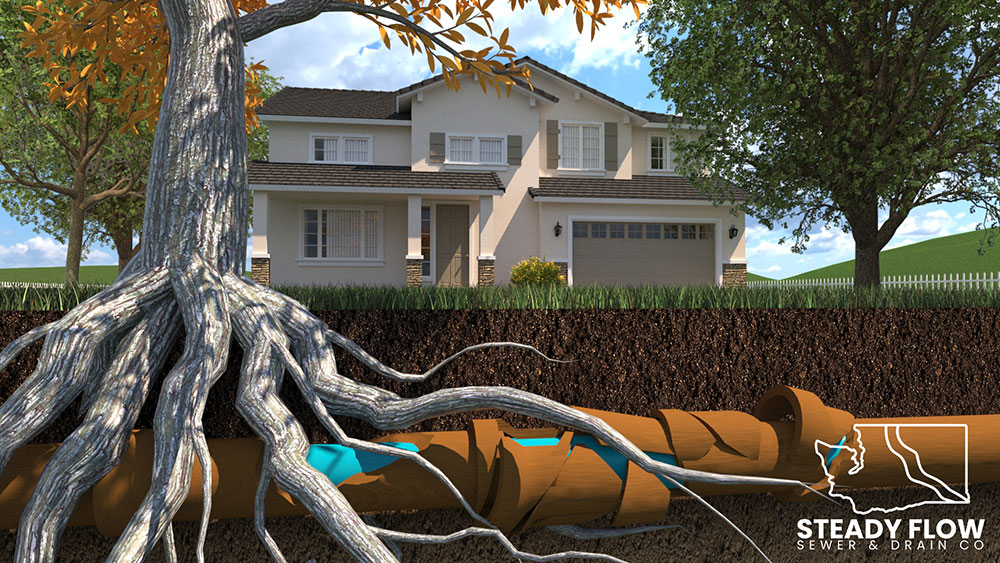 Our company is built on a foundation of integrity. We believe in ethics and ensure all our employees operate at our highest potential at all times. Our goal is not to build a one-day relationship, but a lifelong partnership. We know that the overhead of major marketing is not needed. Reputation in today's world is worth much more than a commercial or large billboard. Our experienced technicians are well-known in the area for our professional services and maintaining the highest degree of customer service. Honesty, integrity, excellence, teamwork, and building lasting relationships with our customers reflect the high standards of the Steady Flow brand.
Sewer and drains are an out-of-sight and out-of-mind necessity. When an emergency hits, the last thing a homeowner should have to worry about is being taken advantage of. With that in mind, we offer several options to homeowners to lessen that financial burden and work towards a lifetime solution.
Life is about opportunities all we need is a chance.
"We keep you flowing."
We offer these top-notch sewer and drain services at cost-effective prices:
Who We Serve
Our sewer and drain specialist team serves all of Seattle and the neighboring communities, including Federal Way. We assist both home and business owners. Our services include drain, water and sewer pipe repair and replacement, and we work on all types and sizes of pipes. The areas we serve include:
"Would 100% recommend this company to everyone I know. Quick response time and very professional."
Denise K.
Kent, WA
"My kitchen sink was backing up. Called a couple different providers in the area. They weren't able to come out same day. I got a hold of Kyle with Steady Flow Sewer Drain Co. he was able to come out same day and clear my drain. I would highly recommend, exceptional service. Thanks again, Kyle!"
Danyellie B.
Gave us a great price, and great service. They showed up when they said they would and let me know when they wouldn't be there. Did the job well and within the time frame provided. I will be using them again!
Allison T.
San Francisco, CA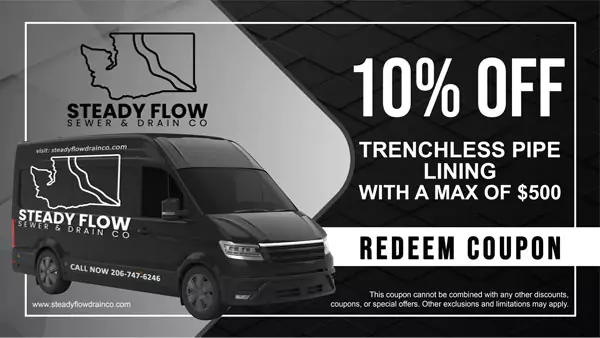 Trust Our Crew for Immediate Solutions to Drain and Sewer Issues
From our courteous customer care team to our honest assessments of your drain, water, or sewer pipe, we have built a solid reputation as a top-notch sewer and drain service provider in Seattle, WA, and other areas we serve. No matter what type of drain or sewer problem you have, we can solve it. To learn more about us or to schedule an appointment for any of our services, contact us at Steady Flow Sewer & Drain.