The Top Name for Drain Cleaning in Seattle, WA
Every day, all the waste water generated in your home or business goes down the drains. Other substances, including hair, grease, food, biological waste, paper, soap and other debris also go down the drain, which eventually leads to a clog. Steady Flow Sewer & Drain specializes in providing top-rated sewer drain cleaning services for residential and commercial in Seattle, WA, and the surrounding areas.
Importance and Benefits of Drain Cleaning
We use drain snaking or high-pressure jets of water to clean the drains. The snakes operate mechanically. The head contains blades that chop up the clog. Hydro jets use a powerful stream of water to break up the clog.
Drain cleaning prevents a clogged drain. A tough drain obstruction creates intense pressure in the pipe, which may lead to a crack or rupture. Clean drains operate efficiently, have no odor and quickly handle all of your wastewater.
Signs You Need Drain Cleaning Services
When your drains develop clogs, they provide some clear signs. If you notice any of the following drain issues, you need to schedule an appointment with our drain cleaning company:
Wastewater backs up into other drains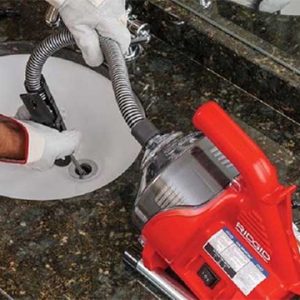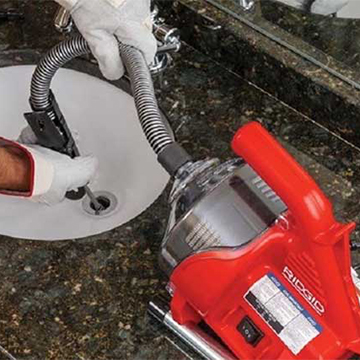 Drain cleaning is the process of cleaning drains with industrial equipment. Drains need to be cleaned for many reasons. Grease and food build up, root intrusion, and more can lead to your drains not flowing as they should. In the event your drain is running slow or you are noticing a smell from it, it is probably time to get your drain line cleaned! Quick and efficient, this service leaves our customers with the peace of mind that their drains will stay flowing.
Hydro Jetting is a special service of drain cleaning that uses high-pressure water jets to remove material that builds up in your plumbing system. This service is mostly used for the maintenance of sewers. Backed up sewers can be a nuisance and if left unchecked, an expensive repair.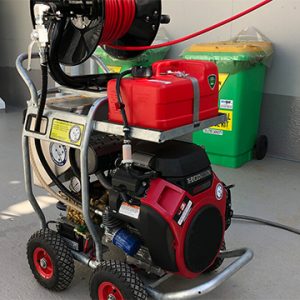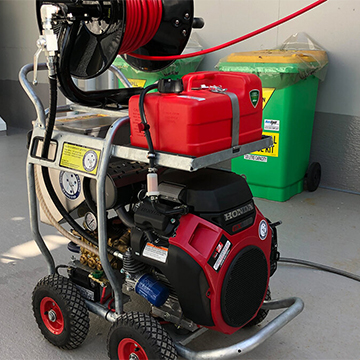 Hydro Jetting is effective at dealing with:
Persistent clogged drains
Odors coming from your drains
Sinks that clog more than normal
Sewer root Intrusion
Obstructions in drain or sewer line
"Wall to Wall" cleaning
If these issues sound familiar, hydro jetting might be the solution.
Our Steady Flow Sewer Camera Inspection uses a CCTV camera to inspect your sewer or drain line to evaluate the condition. Once an evaluation can be made, we communicate with you about the next steps if any. This knowSewer ledge will empower any homeowner to make the right next steps. In addition to your video recording, we locate your sewer location and depth so if any repairs are required, Steady Flow would know exactly where to start. A camera inspection is the first step to properly maintaining your sewer!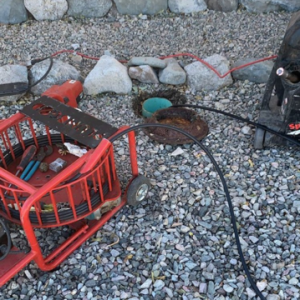 Buying or selling a house is inherently stressful. Knowing the condition of your sewer is just as important as the roof, yet oftentimes it is overlooked because it is unseen. Our team will work with you to schedule a convenient time, conduct a sewer inspection, and interpret the results for you. Knowing exactly what is going on with the sewer can be a crucial step in a real estate transaction. With 20 years combined experience, we can tell you what needs to be done AND provide an estimate/repair.
I will forever be a fan of these guys and they will always be my 1st (and only) call for all things plumbing. They are quick problem solvers and are efficient on very large jobs and take time for maintenance. I appreciated the attention to the functional and human details. For example, making sure that our time without water service was most convenient based on our needs. They are also willing to explain the issues, show the work, and educate us on how to best keep things moving seamlessly. I am confident that things are done well and if I need help, they are a phone call away. Their professionalism and candor is unmatched, I'm glad businesses and interactions like this still exist. Bravo!
Destiny L.
My kitchen sink was backing up. Called a couple different providers in the area. They weren't able to come out same day. I got a hold of Kyle with Steady Flow Sewer Drain Co. he was able to come out same day and clear my drain. I would highly recommend, exceptional service. Thanks again, Kyle!
Danyellie B.
Dan and Kyle from Steady Flow were quick to respond, communicative, timely, professional, and very kind. I reached out to them after receiving an unreasonable quote from a large plumbing company and I'm so glad I did. Not only did they fix the issue for a fair price but they also took the time to explain the entire process. I can't say enough wonderful things about Dan and Kyle, would *definitely recommend* and will continue to rely on them for future services. Thank you so much!
S. Han
Kyle, the owner, answered our call late in the evening on a Friday and was out the next morning. He diagnosed our issue and fixed the initial problem quickly and let us know the options for repairing our main sewer drain. He was responsive and helped us navigate the City of Tacoma's sewer repair loan program and was more than willing to work with us as we waited for the loan to disburse.
Scott B.
Have Clean Drains With Steady Flow Sewer & Drain
Our promptness, thorough work, integrity, and professionalism make us the right drain cleaning company for your home or business. For more information about drain cleaning or to schedule an appointment, call us at Steady Flow Sewer & Drain or fill out the online form.